If you are a recruiter and wish to be show your support for the coordination of EJME 23/24 on this section, please read here. Neither the EEA, nor the RES, nor the SEA, co-organisers of the European Job Market (EJME), are responsible for the content of the advertisements posted by recruiters.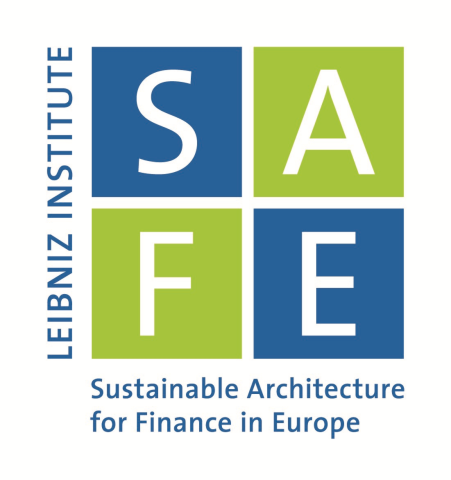 Leibniz Institute for Financial Research SAFE
The Leibniz Institute for Financial Research SAFE – Sustainable Architecture for Finance in Europe – at Frankfurt am Main, Germany, promotes research and independent policy advice on all aspects dealing with the structure and functioning of the financial system. It is committed to contributing to the strengthening of a sustainable and resilient financial architecture that promotes innovation and serves the needs of the economy and its citizens. Researchers from the fields of Economics, Law, and Political Science collaborate at SAFE. If you have any questions about the position, please contact Florian Heider at [email protected]. Further information about SAFE can be found on: www.safe-frankfurt.de. Information about the appointment process, the legal framework and data protection is available on: www.professorship-vacancies.uni-frankfurt.de.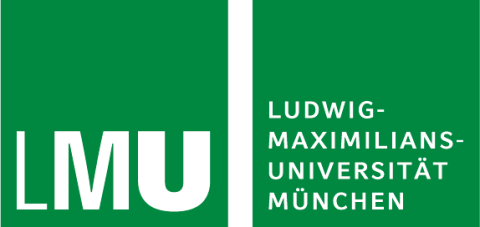 LMU Munich
The Economics Department at Ludwig-Maximilians-Universität München (LMU Munich) invites applications for Assistant Professor positions (any field). The target deadline for applications is November 20. LMU Munich is a leading research university in Europe. Since its founding in 1472 it has been committed to the highest international standards of excellence in research and teaching. Our Economics Department is at the forefront of research and innovation, providing you with unparalleled resources and mentorship from world-class faculty. The department provides a vibrant environment for junior faculty, has strong international ties, and a widely recognized graduate school.

LUISS Guido Carli
Located in the heart of Rome, Luiss is a leading European institution specialized in Social Sciences. It educates over 10,000 students in a diverse and international learning environment. With over 300 international partnerships, Luiss offers 60 double and triple degree programs and is an active member of relevant academic networks (e.g., QTEM and the European University ENGAGE.EU). The Department of Economics and Finance (DEF) and the Department of Management (DIM) offer Bachelors, Masters and Doctoral degrees. Faculty research interests asset pricing and corporate finance, banking, accounting, financial econometrics and financial economics. Faculty members regularly publish in top academic journals in economics, finance and management.

Lund University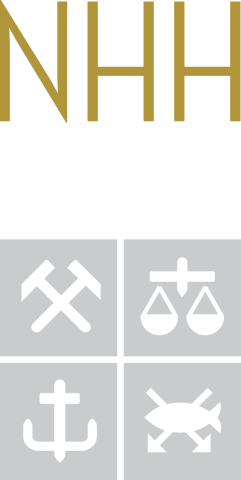 Norwegian School of Economics
NHH Norwegian School of Economics is one of the leading business schools in Europe. We are internationally recognised for our research environment, and we educate the leaders of the future. NHH is the first choice for students who want to study economics and business administration in Norway. We have about 3,600 students and 450 employees. At NHH we work together for sustainable value creation. High quality, solid ethic standards and efforts for common goals characterise all our activities. Our core values committed, open and ambitious are central for employees and students. NHH - for you who aspire to more!

Queen Mary University of London
Queen Mary University of London is a leading research-intensive university and is one of 24 leading UK institutions represented by the Russell Group. Established in 1785, each of its founding institutions was established to provide opportunities to underrepresented members of society and remains their purpose today. Queen Mary is situated in the heart of London, with campuses in Mile End, Whitechapel, Lincoln's Inn Field, West Smithfield and Charterhouse Square. The School of Economics and Finance is a centre of excellence in both research and teaching. It is ranked among the top economics departments in the UK in various national and international quality indicators.

RBB Economics
RBB Economics is an independent economics consultancy, focusing solely on competition law matters. We are one of the world's leading competition economics practices, with 14 offices globally. Our work concerns all aspects of competition economics including mergers and acquisitions, market investigations, abuses of dominance, vertical agreements, joint ventures and price setting. We provide high quality, professional, independent advice, through the application of the latest advances in economic theory and econometric techniques.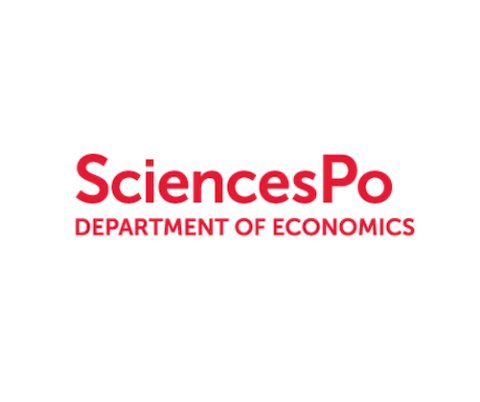 Sciences Po
The Department of Economics was created in 2009, when Sciences Po decided to create a new dynamic in economic research led by its permanent faculty, to "re-fundamentalize" the teaching of economics and to raise the international recognition of its research centers. At the heart of this objective is the Department's determination to shape a compact scientific community capable of international reach. The Department has experienced rapid growth thanks to the support of Sciences Po - its permanent faculty has tripled since its creation and today it brings together 35 researchers. The Department initially developed around a focused core of topics – i.e. political economy, international economics, labour economics and econometrics. Over the last few years these topics have broadened and include a strong group of theoretical economics, a team of researchers specialised in development economics, and expanded vastly its expertise in macroeconomics, and industrial organisation.
Sveriges Riksbank
We welcome applications from junior as well as senior applicants. Suitable candidates will have acquired expertise in doing theoretical or empirical research on monetary economics, macroeconomics, international economics or finance, econometrics, financial markets, financial stability, banking, or payments. Senior applicants should have a solid research background in their field. Junior applicants need to have obtained a PhD in economics, statistics or finance, or be close to doing so. Successful candidates are expected to produce high-quality research for publication in peer-reviewed journals, and to give support and advice to policy departments as well as the Executive Board. An ability to present complex issues effectively and to communicate research results and analytical findings to policymakers is therefore important. The average distribution between research and policy work is 80/20 for junior researchers.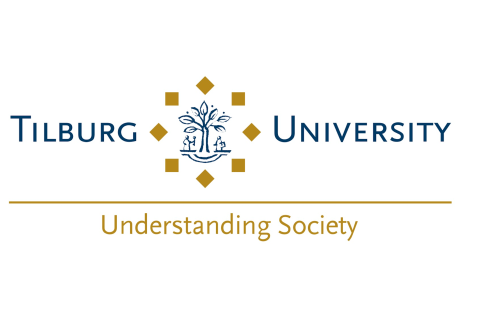 Tilburg University
Tilburg University is a research-focused university in the south of the Netherlands, focusing on the social sciences, broadly conceived, with a particular strength in economics. We are an inclusive and engaged academic community, and as a community, we are dedicated to sustainable prosperity for all. For today's and future generations. We develop and share knowledge for the benefit of people and our society. In this way, we contribute to solving complex societal issues and help society move forward.

Umeå School of Business, Economics and Statistics
The Department of Economics at Umeå School of Business, Economics and Statistics, Umeå University, is looking for a post-doctoral scholar. The department has a broad research tradition, where the main research areas are Applied Microeconomics, Environmental Economics, Labor Economics and Public Economics. Four themes are central to our research: (i) economic policy and behavioral economics; (ii) economic policy and the labor market; (iii) sustainable development; and (iv) economic policy and fiscal federalism. The research touches on a broad set of topics including optimal taxation and public expenditure, income formation, household responses to taxation, social accounting, education policy, local public economics, environmental policy, and interactions between energy and the environment. Other active research areas are Econometrics and Health Economics. The department is also the host institution for the Erik Kempe Award in Environmental and Resource Economics.

Universidad Carlos III de Madrid (UC3M)
The Department of Economics of the Universidad Carlos III de Madrid is one of the cornerstones of economics research in Spain, as demonstrated by its accreditation as a Unidad de Excelencia María de Maeztu in the 2015 (2016-2019) and 2021 (2023-2026) calls, and by its position in international rankings such as the ranking of the European Economic Association, that places it 52 in the world, 9 in Europe and 2 in Spain.

Universitat Autònoma de Barcelona - DEA
The Department of Applied Economics (DEA) of Universitat Autònoma de Barcelona (UAB) provides a research environment within the Barcelona academic pole, favouring academic interaction with all the other institutions of the area. Further information about the Department can be found at: https://www.uab.cat/en/applied-economics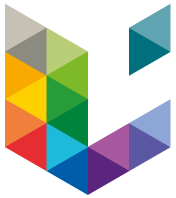 Université de Liège
HEC® Liège is the management school of the University of Liège. HEC® Liège is one of the leading Belgian university business schools for graduate and postgraduate programs with more than 115 full-time faculty members and researchers and more than 2500 students. The international vision of HEC® Liège translates into multiple research activities in management and economics, numerous partnerships with worldwide companies and universities, and growing internationalization of its programs and faculty.

University of Antwerp
The University of Antwerp is a dynamic, forward-thinking university. We offer an innovative academic education to more than 20,000 students, conduct pioneering scientific research and play an important service-providing role in society. We are one of the largest, most international and most innovative employers in the region. With more than 6,000 employees from 100 different countries, we are helping to build tomorrow's world every day. Through top scientific research, we push back boundaries and set a course for the future – a future that you can help to shape.